Video
The beach
Giulianova, an elegant seaside resort in the Abruzzo region, has a long stretch of fine, golden sand and clear water.
The promenade is lined with palms, oleanders, pine trees and flowers and the typical Mediterranean climate, with sunshine all year around, makes for a perfect setting.
The Cesare Hotel is located in Giulianova, directly along the waterfront.
The main attraction on this holiday is the sea and so we provide all that is necessary to fully enjoy the Adriatic coastline: a beach club giving access to a wide private beach made up of fine, golden sand which slopes gently down towards the water, perfect for children. Our private beach melts into the crystal-clear waters of the sea and is equipped with beach umbrellas, deck-chairs and sun loungers, as well as showers and toilets.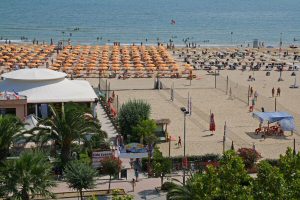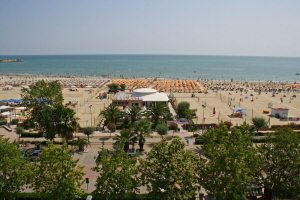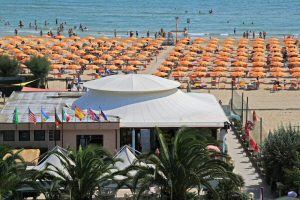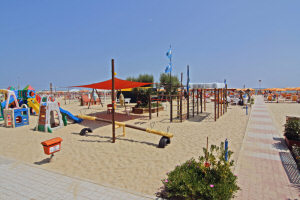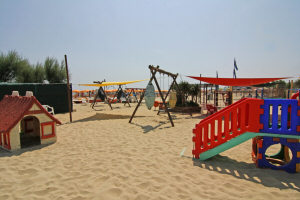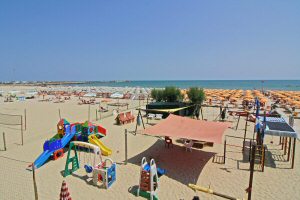 There is a bar right on the beach which serves up cold drinks and snacks; this makes our beach club the ideal place for guests to enjoy long swims or simply relax and do... nothing!
The beach club is also equipped with a large playground, making our guests' stay even more pleasant, especially for the little ones.