The Restaurant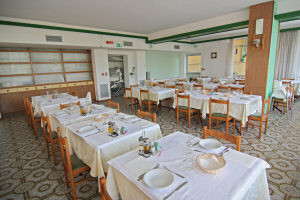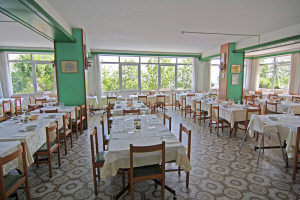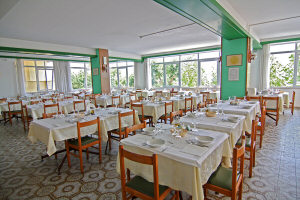 Restaurant service
Breakfast buffet
Choice of menu with daily fish dishes
Vegetable buffet at both lunchtime and dinner
The Cesare Hotel Restaurant is family run: for all these years Grandma Adele has been putting all of her experience and dedication into the preparation of rich, mouth-watering meals.
The kitchen staff is committed to the preparation of delicious breakfast buffets, while Grandma Adele's recipes add to our lunch and dinner menus with rich dishes as well as local specialities such as fresh fish and traditional Abbruzzo dishes, typical of Mediterranean cuisine. The plentiful vegetable buffet is also worth a mention.
Our restaurant is able to satisfy even the most demanding of tastes, meeting any special request with customized menus and flexible mealtimes, especially as far as the little ones and their mummies are concerned.
This has all been made possible thanks to the experience and friendliness of our family, which has been running the Cesare Hotel for years. Our aim is to make your stay as pleasant and relaxing as possible, satisfying any and all of your requests.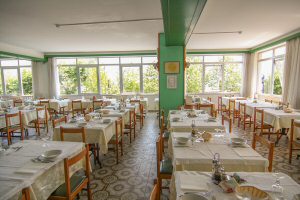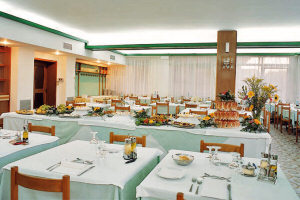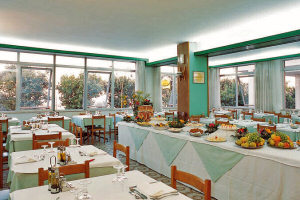 Banquets and ceremonies
The Cesare Hotel is equipped with a beautiful, large dining room which can provide the ideal venue for banquets and ceremonies, able to satisfy all of your needs.
Our kitchen, wisely managed by our very own expert, Grandma Adele, has the competence required to prepare rich buffets as well as delicious meals, serving both fish specialities and more traditional Abbruzzo recipes.